Every year when the NCAA swimming competitions begin, many dedicated swimmers wonder how to get a swimming scholarship so that they too would be part of one such championship.
For every young swimmer, getting a swimming scholarship for a successful college swimming team is a dream come true. However, we must stop to wonder why for some swimmers this remains only a dream and others make it happen?
Getting a swimming scholarship goes beyond simply having good swimming skills. Students who made their swimming dreams turn to reality took well-planned steps to get what they wanted. And in this article, we'll take a look at some of the best tips that you should consider if you want to land a swimming scholarship.
Decide On The School, Then Find Out What They Are Looking For In A Swimmer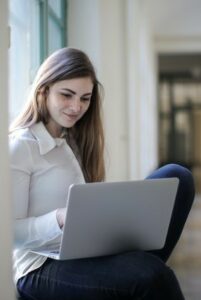 Not every college is the same. This means that every college has a different coach, and every one of these swimming coaches has different standards for accepting new members to their team. So, the first step towards your swimming scholarship would be to make a decision about the college you want to go to, and then find out what the swimming coach of that college is looking for in a swimmer. Afterward, you can work hard on that particular set of skills that are valued the most. 
Apply For Events That Matter To Your College
Even though you might have won many competitions if the college of your choice doesn't take those events into consideration then they won't matter on your application. You need to do a bit of research to find out which swimming competitions matter the most to the college where you want to go. Also, you can see the type of swimmers that are in their final year of studies. For example, if the greatest number of swimmers who are in their final year are sprint-focused, the coach will be looking for sprint-focused swimmers among those who are applying.
Practice Swimming Under Pressure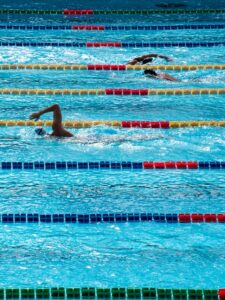 This means that you should get out of your comfort zone, and practice under different circumstances. Change the pool that you usually go to or practice during hours that you've never practiced before. Also, race against different types of swimmers.
Practice sessions in college will be fun but they will also be ruthless at some times. So you need to prepare yourself for every scenario. 
Learn About Team Work
If you've never been a part of a team before, this is a skill that you should work on. Every college is one team and coaches value a good team player. All swimmers want to get the best personal results. But they also want other members of their team to achieve the same goal.